Welcome to the linky party that rejuvenates your old quilting/sewing posts!
Please click
here
to read more about this linky party.
Happy Fourth of July to all my blogging friends in America.
This week's theme is: Tea Cups
Who would have ever thought a cute tea cup, an 8" square piece of fabric, a glue gun, and some Polyester Fiberfill would turn into such cute little pincushion!
We made those at the
June retreat
I attended and I also treated myself to a copy of Sue Spargo's latest book: Cuppa and find myself looking at it everyday as it's full of so much inspiration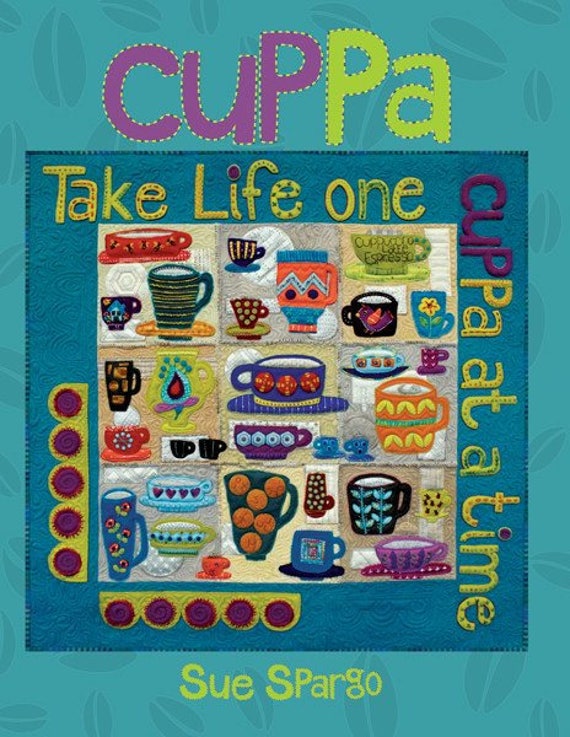 It's that time of year when we finally empty our piggy banks and splurge on something quilty! Click HERE to link your post.

Please feel welcome to join us here next Thursday, July 13th, as sign-ups for the 5th Annual Challenge will begin.