My goal for 2019 was to be authentic as my husband and I found ourselves at a crossroad that would find us making an intentional, major shift in our lives both emotionally and physically.
Life's journey is full of hills and valleys and it was just time for a change.
I'm rebooting my blog after almost a year long sabbatical with a new face-life and mission. Physically, my husband and I spent the last year downsizing. Gotta tell ya...we love it! The simplicity is wonderful!! We think of our new home as our "transitional" housing until we retire in a few years.
Creatively, I've just been thinking...gaining a new perspective of myself and what I want to do with my time now that I don't have a large house and yard to manage. Kinda time to follow my bliss....
Curious to see how much the grands have grown??
Here's our daughter and those little guys now:
Our big guy is six now and started kindergarten and little Jack is two.
Okay, I'm literally teary eyed posting that pic....I mean look at those smiles!
They too have conquered life's challenges with love and joy.
2019 blessed us all in so many ways that we only end such a rough patch with gratitude.
Oh and what about Jackson??? I'm sure he will continue to photo bomb my posts. He's getting a bit grey and is now ten, yet continues to be a loyal companion on walks, hikes and in the sewing room.
Join me for my 20 in 2020.
Okay so my life isn't what I envisioned for myself when I reached middle age...but regardless of this,
I'm ready to be the one to decide where my life will bring me instead of the other way around.
I know we're all crafty, quilty folk, but I challenge you to also be thinking of the kind of goal setting that is more about WHO you want to be, what you want to do.
WHAT KIND OF GOALS can GO IN A 20
FOR 2020 LIST?
Your list can be anything...challenges, adventures, personality goals, dreams to chase, projects to finish, hobbies to try. There is power in writing things down and then making them happen.
I'm PLANNING TO DISPLAY AND CHECK OFF THESE GOALS through the use of a Travelers notebook and here on the blog!
Christmas Day will find me
"unwrapping
" all my supplies and playing.
With SMILES! Val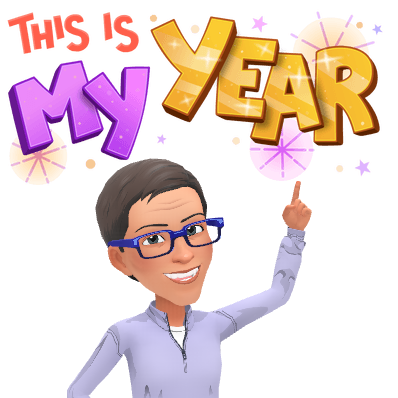 Also linking with my quilty friends at: